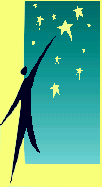 Beautiful Fitness Center
No.7 Min-Chuan East Rd.
Taipei, Taiwan 106
R. O. C.
Tel: (02)2271-5134
Fax: (02)2271-5632
Website: www.bfc.com.tw
E-mail: bfc@ms2.hinet.net

Magic Cosmetic Corporation
2 Park Avenue
New York, NY10016
U. S. A.
Attention: Mr. Richard Wood, Sales Manager
November 27, 2001
Dear Mr. Wood:
Subject: Required New Sample
Here at Beautiful Fitness Center we provide various services and products for Taiwan women to keep fit and health. As such, we are interested in searching for new and effective products.
Recently, we read about your new research report published in Biological Technology Journal. We appreciate one of your new products, Magical Lotion-No.178 developed by your lab technicians. In this connection, we would like to ask you to airmail us a sample. If suitable, we will plan to promote this product to Asian market.
Please let us know the CIF New York prices as soon as possible. Payment can be made in terms of Letter of Credit at sight. We would be happy to reimburse you for any costs involved.

Cordially yours,
Beautiful Fitness Center

Emily Lin
Sales Manager
AL/al