Lesson 5 Family Relationships: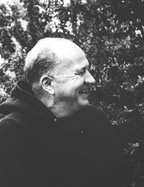 Roethke and Plath
Part I: Theodore Roethke's "My Papa's Waltz"
Pre-reading question:
1) Look closely at the rhythm of the poem. Is it regular throughout the poem? What does it "sound" like to you? What is the effect of this rhythm on the poem?
2) Vocabulary: What is the meaning of "countenance" (line 7)? What does that choice of word add to the poem? How does it help us see the mother?

Post-reading questions:
1) What details does Roethke use to help characterize his father?
2) How does the speaker's choice of words reveal his feelings about his father?
3) How does the title clue us into the feelings of the speaker?

Part II: Sylvia Plath's "Daddy"
Pre-reading question:
1) What kind of images does Plath use to describe her father?
2) How are the different ways that Plath points to her father's German heritage? Where in the poem does she stop using them?
3) What phrase leads us to think of the other man in Plath's life?
4) Why kind of rhyme and rhythm does Plath use in the poem? How does that contribute to the feeling?

Post-reading questions:
1) What does Plath mean when she says she's had to "kill" daddy?
2) Where do you start to see evidence that this poem might be about the other "daddy" in Plath's life, her children's daddy?
3) Why do you think Germans vs Jews plays such an important role in the poem? Remember when Plath's father died, 1940. America was not even in WWII yet, and much of the atrocities happening in Europe were not common knowledge, though she is writing with considerable hindsight.
4) Based on the poem, how do you think Plath feels about the men to whom she's writing? Is there a difference in tone that you can find anywhere?